pls pls me_
A sexy game for rediscovering intimacy. Swipe with your partner to figure out what turns you on.
a safe and sexy place to share desires
We partnered with the world-famous Kinsey Institute of Indiana University to use their research as a platform for an app that helps partners explore, communicate, and privately share what really turns them on.
App development
Branding
Content creation
Focus groups
Market research
Photography
Prototyping
Responsive design
communication without shame
PlsPlsMe founder Graceann Bennett, once upon a time a virgin mormon bride had always had difficulty asking her husband what she wanted in bed or even knowing what that was. Years later collaborating with the Kinsey Institute on their 2015 Sexual Exploration Survey she founded no9 ventures and tapped Noformat to create a tool for couples to open the lines of communication and see their most intimate desires flare to life.
a better sex life in the palm of your hand
Since we already have an intimate relationship with our phones, what better way to connect and communicate than through an app? With tasteful, high-end art from famed erotic photographer Reka Nyari, the PlsPlsMe app gets users warmed up with a quiz that sorts them into one of four sexual profile segments, then allows them to play decks of highly visual "cards" that explore proclivities ranging from toe-sucking and cuddling to public sex.
communication for the bedroom outside the bedroom
The beauty of the app lies in the way it connects couples. Once users download the app, they're encouraged to invite a partner to play. When both partners share a turn-on it becomes a "match" and opens a private chat window where they can take the flirtation further. Partners only see each other's turn-ons when they match, saving potentially jarring or embarrassing moments and leaving only possibilities.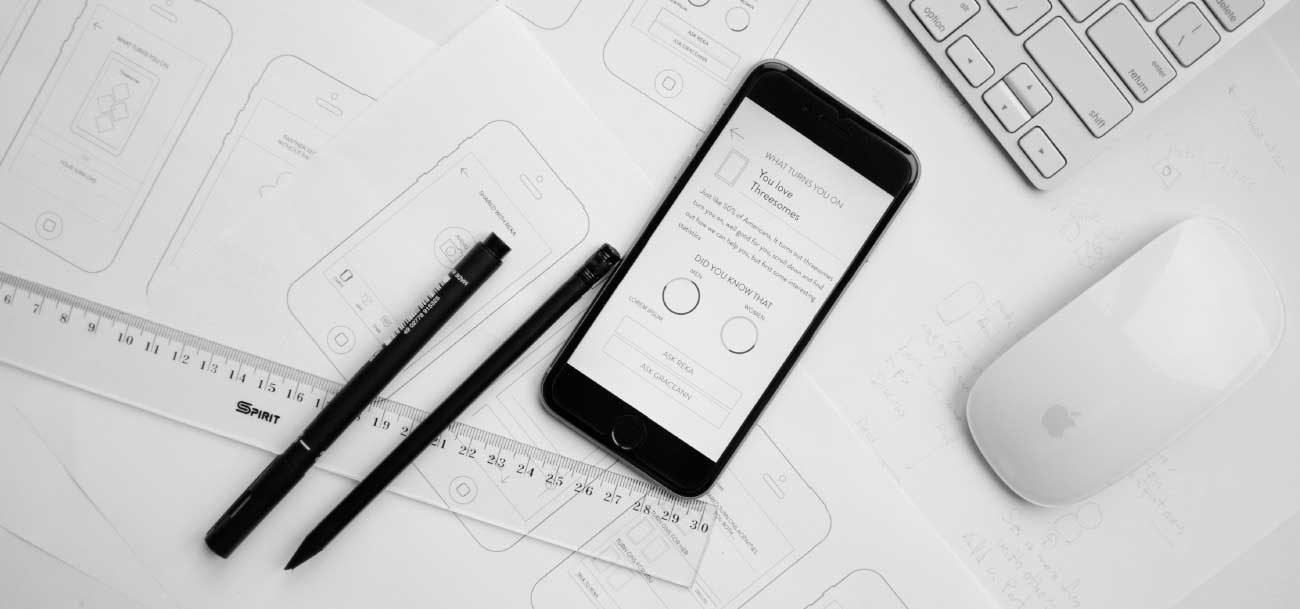 luxury in every detail
To appeal to the app's affluent and aspirational audience, we created a visual language steeped in luxury. Gold lettering against a satin background suggests decadent nights, while subtle erotic photography is sexy in an upmarket, unconventional way.
a web experience
that's pure bliss
Noformat develop a companion website for the app as well as being beautiful animated responsive, mimics some of the tactile interactions available in the app as a way of teasing new users with the experience they will have and to further reinforce the premium
One really cool thing about this app is that it won't only help you to discover your partner's sexual interests, but also your own.

Bustle Magazine
A simple way to upgrade your sex life

Mic Magazine
A safe and research-based way to explore what you're into sexually

Business Insider